helping the people you know since 1999
Web Site
Support Portal
Need Remote Support?
Join Remote Session

To obtain a diagnotics from our office location, please enter the session id we provided to you in the left windows. By doing so, you grant us permission to remotely connect to your computer to initiate the requested diagnostic.

.
Submit a ticket?
Please follow these instructions...
1. Using your mouse or pointing device, click on the image below to access Web Support Portal.
2. As the port appears via secure webpage, select the "Submit a Ticket" tab to begin request for support.
3. Select appropriate the department, then continue entering your information to satisfy ticket submission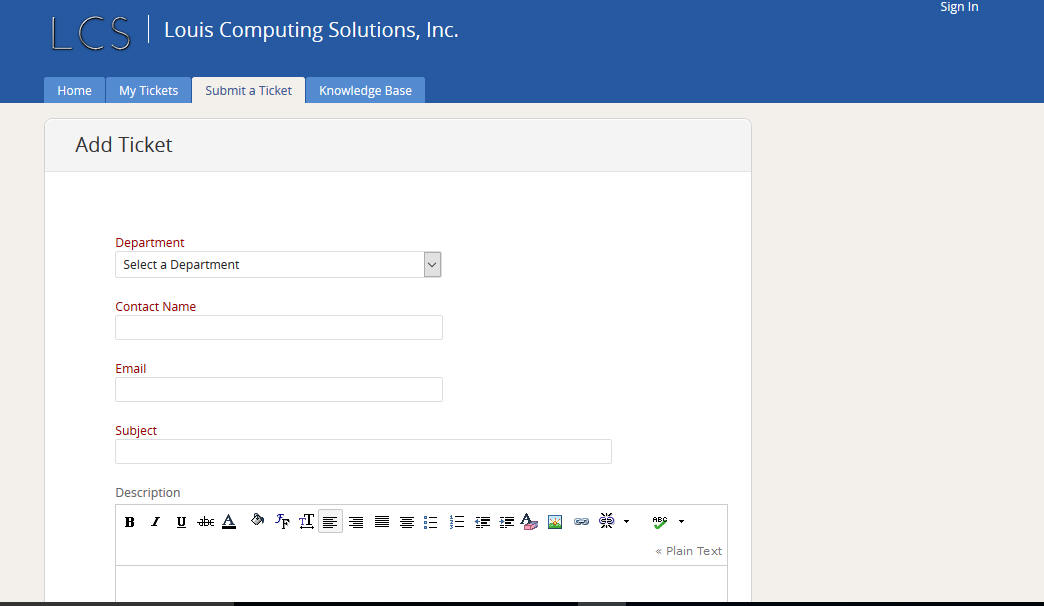 Credit Card Security
We know customers are concerned about credit card security. We use one of the worlds largest funds transfer agencies - PayPal.
Invoicing for services rendered will be sent from PayPal to your email account /address.
If you do not have an email address, invoicing will be sent via USPS.
If you choose to use a PayPal account, your personal credit card information will not be given to Louis Computing Solutions.
Top